Chicane modified at Hamilton street track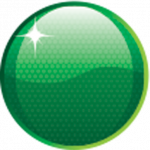 V8 Supercars will have more space on the exit of the notorious chicane at the Hamilton street circuit this weekend.
The concrete wall at the exit of the fast chicane has been moved back by one metre to allow the cars more racing room.
V8 Supercars Australia operations manager Kurt Sakzewski confirmed to Speedcafe.com.au that the wall has been pushed back.
"The wall on the exit has opened up a little bit. It doesn't change the corner greatly, but being a street circuit, they've built the track with what they have available," he said.
"The kerb is still there, it's just the wall has been moved."
Other significant changes include a grass verge down the left-hand side of the entire grid area and the approach to Turn 6 is wider (by two metres) and has been resealed.
Fujitsu Racing's Lee Holdsworth, currently fifth in the title chase, said that more space will be a benefit at the chicane, although the tyre bundle factor through there still spoils the corner.
"Opening up the exit is going to be good for us, but it also means that we're going through there quicker," he said.
"We'll have to wait and see it before we make a full assessment on it. I think it will be a good thing, but the big thing is the tyre bundles there – you just can't get right up behind someone. You end up collecting the tyre bundles and it ruins your passing opportunity for the next corner.
"Hopefully, opening up the exit wall helps there."
There's been a number of incidents at the chicane in the past, with Holdsworth, Jason Richards, Craig Lowndes and Marcus Marshall (to name a few) involved in hairy moments at the track.
Below are a couple of YouTube clips highlighting some of the spectacular scenes that that chicane has produced in the past two seasons.