Castroneves breaks Power's winning run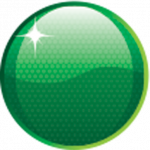 Helio Castroneves has taken the inaugural Indy Grand Prix of Alabama presented by Legacy Credit Union at Barber Motorsports Park today.
The three-time Indianapolis 500 winner inherited the lead when Marco Andretti had to pit for fuel eight laps from the end of the 90-lap race. Castroneves held off Scott Dixon by 0.5703s, then thanked the spectators for attending the inaugural Indy Grand Prix of Alabama with his trademark celebratory fence climb in Turn 9. Dario Franchitti, the reigning IZOD IndyCar Series champion, finished third.
Castroneves' win denied team-mate Will Power of a series-record third-consecutive victory to start the season. Power, the pole-sitter had to pit for the final time on Lap 63 (dropping him to seventh), advanced to fourth and retains the championship points lead by 32 over Castroneves (104). Franchitti is third (94) as the series heads to the Toyota Grand Prix of Long Beach on April 18.
Castroneves said after the race that strategy played its part in his victory.
"I felt like the Team Penske car was better than Marco's but, unfortunately, I just couldn't pass him," he said.
"I was just patient and waiting for an opportunity, and well, I guess we were able to be smart enough to save a lot of fuel. Towards the end, we just had a yellow flag. I didn't ask for that. Especially when you have Scott Dixon and those guys behind you. So I just decided to make sure I did not give any opportunities for those guys, and that's what I did. I knew what the car was capable of doing.
"Sometimes you've got to count with a little luck. So today was a great day for Team Penske, and especially the #3 guys."
For the Australians, Penske men Will Power and Ryan Briscoe were happy with their results.
"It is great having Helio win which makes it three wins to start the season for Team Penske," Power said.
"The #12 Verizon Team Penske car was fast today. The guys did a great job in the pits. We are still in the points lead heading into Long Beach. I think we are going to be strong there."
Briscoe rued the late caution period, saying he could have been on the podium …
"I am pretty happy with a top-six today in the Team Penske car," he said.
"We made some key passes there at the end getting past (Justin) Wilson, (Tony) Kanaan and (Mike) Conway. The guys did great in the pits and Roger (Penske) called a great race. We were really in great shape until the last yellow came out since a few guys in front of us were going to have to pit. If it was not for that yellow we would have been on the podium."
The estimated three-day total attendance for the inaugural event exceeded the goals of race promoter with more than 86,000 fans attended the three-days of racing.
In the Firestone Indy Lights, rookie J.K. Vernay picked up a $5000 bonus from Firestone for winning two races in-a-row after taking the win at Alabama.
See below video highlights of the race from Alabama.