Newman pips Gordon in Phoenix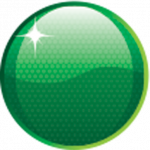 Ryan Newman has scored his first win for the Stewart-Haas Racing organisation with a nail-biting win in the Subway Fresh Fit 600 at Phoenix International Raceway in Arizona today.
And it was another strong race for Aussie Marcos Ambrose, who started from fourth place and scored an 11th place finish for the third time this season after earning the very same result in recent runs at Atlanta and Martinsville.
Ambrose now rises to 24th in the series standings, within the vital 200 points range of the Chase cut-off as he recovers from a disastrous start to 2010 as a result of mechanical unreliability.
Newman, who admitted that this win was the most emotional of his career, visited victory lane for the first time since his 2008 Daytona 500 win for former team Penske Racing, which Newman left when his friend Tony Stewart formed his own team at the start of last season.
Newman narrowly beat home Jeff Gordon in a green-white-chequered finish, with Gordon admitting that wheelspin at the final restart gave Newman this advantage he needed to take the ascendancy.
"I don't know if I have enough words," said Newman.
"I'm not sure if Jeff didn't get a great restart.  I didn't feel I did, but it was just the right place at the right time.
"Two tyres paid off, clean air and the track picked up so much grip as we went there, and it was just right time, right place.
"It was a long time coming for me personally, 77 races, but to see Tony Stewart win so many races last year and be so close but not get that victory, this is really awesome for us and our team."
While Newman and Gordon chose to take two tyres at the final pit stop, Kyle Busch was furious post-race at his team's decision to take four tyres, as the #18 M&Ms Camry pitted as the race leader with the rest of the field when a caution came out in the final laps of the race.
As Busch stormed away from his car, he left crew chief Dave Rogers to explain the situation.
"Four tyres were definitely the call to go fast, but enough people took two that it just messed everything up," said Rogers.
"We started on the outside of the 48 (Jimmie Johnson), which we thought was going to be the preferred line, but the outside line didn't go. The 48 (Jimmie Johnson) advanced forward and we got caught behind traffic.
"Seems like it's our luck this year. We're a tough team – we'll keep digging."
Denny Hamlin battled pain in his left knee but decided to tough it out and finish today's race, which ran for just under four hours. Hamlin finished two laps down in 30th place and despite being out of contention, refused to hand his car over to substitute driver Casey Mears.
"I felt like it was important for me to be in the car," said Hamlin.
"I would have considered it (ED: getting out of the car mid-race), but to me I can't watch somebody else get in there."
RESULTS: Subway Fresh Fit 600 at Phoenix International Raceway
Race 7 in the 2010 NASCAR Sprint Cup Series
| | | | |
| --- | --- | --- | --- |
| 1. | #39 | Ryan Newman | 378 laps |
| 2. | #24 | Jeff Gordon | |
| 3. | #48 | Jimmie Johnson | |
| 4. | #5 | Mark Martin | |
| 5. | #42 | Juan Pablo Montoya | |
| 6. | #17 | Matt Kenseth | |
| 7. | #99 | Carl Edwards | |
| 8. | #18 | Kyle Busch | |
| 9. | #33 | Clint Bowyer | |
| 10. | #20 | Joey Logano | |
| 11. | #47 | Marcos Ambrose | |
2010 NASCAR Sprint Cup Series
Driver Standings after Race 7
| | | |
| --- | --- | --- |
| 1. | Jimmie Johnson | 1073 |
| 2. | Matt Kenseth | 1037 |
| 3. | Greg Biffle | 981 |
| 4. | Kevin Harvick | 961 |
| 5. | Jeff Gordon | 948 |
| 6. | Clint Bowyer | 885 |
| 7. | Jeff Burton | 873 |
| 8. | Carl Edwards | 873 |
| 9. | Tony Stewart | 869 |
| 10. | Dale Earnhardt Jr | 866 |
| 11. | Joey Logano | 862 |
| 12. | Kyle Busch | 855 |
| 24. | Marcos Ambrose | 673 |