Meyers takes win number four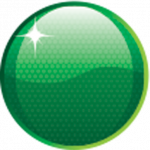 Californian ace Jason Meyers has continued his strong start in the 2010 World of Outlaws Championship with victory at Tri-State Speedway in Pocola, Oklahoma on Saturday night.
Meyers' win, his fourth of the year, aboard the GLR Investments KPC entry came after he inherited the lead from Steve Kinser on the penultimate lap of the 35-lap main.
Kinser's race came to a premature end after he suffered a flat tyre while out front, only a few laps after he took over the lead from Craig Dollansky.  The 20-time series champion was one of 12 drivers who encountered tyre issues during the main event.
Meyers' run was far from smooth during the main event having to rebound from a flat left front tire just past the halfway point forcing him to come from the back of the pack before going on to outlast the field.
"I don't know how that happened," said Meyers.
"It's not very often you get a flat tyre in a race and can come back and win. My guys did a great job and they didn't give up. They kept working hard."
With four wins and a top ten finish in every main event held so far in 2010, Meyers continues to climb in confidence as he chases the elusive World of Outlaws Series crown.
"Winning races always makes you confident. We have a great team and have had a great team for a few years but I also know that we have a lot of great people we are racing against," said Meyers.
"You have to get every point you can and tonight was obviously a great night (for us). We'll keep digging through the summer and hopefully we can get it done this year."
Lucas Wolfe matched his best career finish with the World of Outlaws coming home second on Saturday night in the Allebach Racing Maxim. The runner-up performance was his best finish of 2010.
Kraig Kinser came home third in the Quaker State Maxim to earn his best finish of the season, with Brad Sweet fourth in the Auto Value Bumper to Bumper Maxim. Paul McMahan rounded out the Top-Five in the Great Clips Maxim.