Kingsley's grand return at Shannons Symmons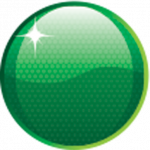 Matt Kingsley made a resounding return to the race track with a dominant victory in the opening race for the Porsche GT3 Cup presented by Mission Foods, as the Shannons Nationals continued at Tasmania's Symmons Plains today.
After coming away from the opening round of the championship at Bathurst in February with a badly bent car, Kingsley's Gold Coast based team completed a successful rebuild by winning the race by nine seconds from pole position, in conditions that worsened as the race continued.
"We knew the rain was coming, and it was lucky we were on slick tyres for the start," Kingsley said.
"It was particularly difficult at the hairpin, and I managed to gradually reduce the pace as the rain got heavier.
"It was great to get a result for the team after Bathurst."
Jeff Bobik finished behind Kingsley, with Sven Burchartz heading home Singaporean visitor Yuey Tan for third position.
Earlier in the day, Tom Tweedie registered his first outright victory in the Formula 3 Australian Drivers Championship, and also the first-ever victory for an early model car against the 2007 built machinery in a hectic opening encounter.
After an opening lap Safety Car following Ben Barker's excursion at the hairpin, New Zealand debutant Andrew Waite led the majority of the race.
Tweedie made his move at the end of the back straight on lap 14 of 17, and held on for the win.
"It was a bit of a braking duel after I slipstreamed Andrew down the straight, the rain on the track made it bit hard to judge," Tweedie said.
"The tyres on my older car take a bit longer to get up to temperature, so it was hard work, and it's very satisfying to get the win."
Behind the leaders, Kristian Lindbom made a spectacular move around the outside of the hairpin on Barker stick, and he managed to hold onto third.
West Australian Stuart Kostera cruised to victory in the opening hour-long race for the Australian Manufacturers Championship aboard his Mitsubishi Lancer Evo 10.
Kostera survived a battle of attrition to head home the BMW 335i shared by Garry Holt and local driver Greg Crick, with Jake Camillier putting in a giant killing effort to finish third in his Mazda 3 MPS.
The heavens opened during the Shannons V8 Touring Cars, with persistent drizzle making conditions tough for competitors.
Seasoned veteran Terry Wyhoon held off Chris Smerdon for the race win, in an event that finished under Safety Car.
On track action commences at 9:30am tomorrow, with a full program of events, including special demonstrations celebrating 50 years of racing at Symmons Plains Raceway.