Hamlin could miss Phoenix race after surgery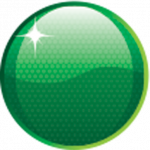 NASCAR Sprint Cup Series championship contender Denny Hamlin may be faced to sit out the majority of tomorrow's Subway Fresh Fit 600 at Phoenix International Raceway.
Hamlin, who won last week's race at Martinsville and is considered one of the men most likely to challenge Jimmie Johnson's Sprint Cup dominance this season, had surgery on his left knee just 10 days ago.
Hamlin is a keen basketball player and tore his Anterior Cruciate Ligament (ACL) while playing with friends recently.
As a championship contender who is currently down in 15th place in the points standings, missing races is not an option so the Virginian young gun is toughing it out despite being in obvious pain.
Hamlin was able to qualify in 26th place aboard his #11 Fedex Camry at the one-mile oval today but for tomorrow's 375-lap race Joe Gibbs Racing may be forced to replace Hamlin during the race.
Casey Mears is at Phoenix on standby as a back-up for Hamlin and if Hamlin starts the race and hands over to Mears at a pit stop, Hamlin will still score the #11 Fedex Camry's championship points as the driver who starts the race is classified as the car's driver in terms of points and end result.
If Mears is to win in Phoenix it will be Hamiln who is credited with the victory, a situation Hamlin knows all-too-well, having scored a Nationwide Series win several years ago at Milwaukee, only for Aric Almirola to be classified as the victory after he started the race in the Joe Gibbs Racing entry after Hamlin arrived late from Sprint Cup practice in Sonoma, California.
See this video for some leading driver's thoughts on Hamlin's battle against the odds, with comment from Jeff Burton, Jimmie Johnson, Clint Bowyer, Tony Stewart, Clint Bowyer and Jeff Gordon.