BTCC announces new low-cost tech regs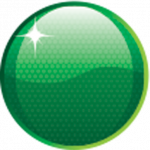 The organisers of the Dunlop MSA British Touring Car Championship have confirmed details covering the introduction of new, low-cost technical regulations for 2011 and beyond.
Just weeks after V8 Supercars Australia announced its Car of the Future plans, TOCA has revealed more specifications for its 'Next Generation Touring Car' (NGTC). Initial plans were announced late last year, including the use of some common components such as electronics, brakes, gearboxes and suspension to make savings to both development and running costs – similar in principal to V8's COF – but unlike Australia's roaring V8s, the BTCC uses a new budget-conscious turbo-charged two-litre engine specification that has already made its competition debut.
Cars conforming to the NGTC specification will be eligible for the BTCC from the start of next season. A performance parity with the current S2000 cars will be established until 2013, after which time the performance level of the NGTC car will be further increased.
TOCA also confirmed that both front and rear wheel drive formats will be permitted under the 2011+ NGTC technical regulations – in accordance with the drivetrain used on the model on which the race car is based. TOCA has also confirmed that the regulations will adopt the use of front and rear sub-frames with double wishbone suspension all-round, as originally envisaged.
GPR Motorsport has been commissioned to carry out the design, validation, prototype manufacture and testing programme for the new subframe/suspension assemblies. GPR will be the nominated supplier of those suspension subframes and associated assembly components, while TOCA has also appointed the major control component suppliers as its technical partners in Xtrac, AP Racing and Cosworth Electronics.
A full detailed design for both FWD and RWD drivetrain layouts will be carried out using CAD (Computer Aided Design) technology supported by a physical vehicle buck, to validate the component designs and system packaging. A technical working group comprising representatives of the teams, suppliers, GPR and TOCA will regularly meet to provide input throughout the design process.
A prototype NGTC car will be built and undergo a comprehensive track-testing programme to validate and demonstrate the reliability, integrity and performance of the design and assemblies. This car will also take part in the official BTCC practice sessions at the Brands Hatch final round.
At the conclusion of this development/testing process (early October 2010) teams planning to build NGTC for the 2011 BTCC will be provided with all the drawings and data for the mandated component assemblies, enabling teams to more easily and effectively design and build their own cars to incorporate those specified components.
Thereafter GPR will be providing on-going technical assistance and will support competitors at all future BTCC rounds and official test days, providing sufficient stock of the suspension components, sub-frames and assemblies – further reducing the need for teams to tie-up their own capital in major parts stock.
"Tremendous progress has been made and we are right on schedule. Its genuinely exciting to see how the car is developing – it will be a fantastic piece of kit!" said BTCC series director Alan Gow.
"At the culmination of the design and development program, our teams will have a comprehensive package of component assemblies around which they can more easily build, individualise and develop their own chosen car. And at around £100,000 (A$165,000), plus engine, they will then have a better car – which is easier to maintain and has greater performance potential – at about half the cost of a current one. It's a win-win situation for everyone."