Major F1 shakeups in store for 2011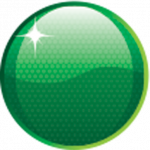 It appears that Formula 1 car designers will once again have to start from 'clean sheets' next season, following key discussions held at last weekend's Malaysian Grand Prix.
The banning of double diffusers, the possible return of Kinetic Energy Recovery Systems, and a radically different tyre package are all expected to have significant effects on the design of the 2011 cars.
It is understood that KERS will return in order to improve the 'green credentials' of the sport. When introduced last season, only Ferrari and McLaren persisted with the systems for the full year, before all teams signed a 'gentleman's agreement' to ignore the technology for 2010.
Ross Brawn, chairman of the Formula One Teams Association's 'Technical Regulations Working Group', offered his support to the revival of KERS following a meeting with the FIA and Formula One Management in Malaysia.
"I think KERS has a future," he said, "but I think we have to be careful not to rush back to what we had last year, which we all agreed was not a huge success. It is something we want to support in the future."
Veteran team owner Frank Williams agreed on the importance of KERS, citing the threat of a backlash against the sport from pro-environment lobby groups if nothing is done.
"It's expensive, it's difficult technically and it's a big swallow, but sooner or later Formula 1's going to get some aggro from one of these bodies that causes aggro," he said.
It is expected that the capacity of the new systems will be double that allowed in 2009, effectively forcing all teams to adopt the technology. The idea of a 'spec' KERS unit being provided to all teams hasn't been ruled out.
Meanwhile, the tyre situation is far from sorted, with Bridgestone confirming it will leave the sport, and Michelin expressing interest only under specific conditions.
The French company presented a document to the FIA, FOTA and FOM last weekend, stating it will return only in a competitive environment, and preferably with 18 inch wheels (to align with their sportscar programmes).
It is expected that moving so far away from the current 13 inch wheels would have a dramatic effect on both the look and handling characteristics of the 2011 cars.
Ironically, changes to the aerodynamic rules are not currently being mooted, despite perennially being blamed for the lack of passing seen during dry weather races.