Kiwi gets first taste of Formula 3 power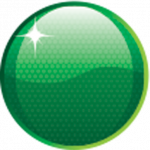 New Zealander Andrew Waite had his first taste of Formula 3 power at Symmons Plains yesterday.
In an open test session, Waite drove the Team BRM Dallara F307 that he will make his F3 debut this weekend at the second round of the Australian F3 Drivers Championship, replacing the absent Mitch Evans who is currently in Italy preparing for a test in a Formula Abarth car.
Waite, 20, finished third in last year's New Zealand Toyota Racing Series and is having a one-off start in the F3 title. He used yesterday's open test to get acquainted with his new surroundings.
"It was my time in an F3 car, and it was actually the first time I'd seen them close up," he told Speedcafe.com.au.
"I haven't really seen them before. My initial impressions was that they have a lot of power. Just the initial power that they have is awesome. It's a very professional car."
The Aucklander is going into the round with an open mind.
"I'm not sure what my expectations are. We've all seen what Mitch can do (Evans won all three races in the first round), hopefully I can do something similar," he said.
"Just as long as I'm on the pace with my team-mate (Ben Barker), and we're about the same yesterday. It will be good to see how we go."
Waite said that the Symmons Plains circuit is a great place to kick off his F3 debut.
"The track isn't too bad. It's quite a fast track with a lot of straights. There's not so much aero involved in it, which helps me a bit coming from the Toyota Racing Series cars. It wasn't as big a challenge for me," he said.
While he has no confirmed plans for the rest of 2010, Waite would like to find the budget to compete in the remaining rounds of the Australian F3 title.
"I'd definitely like to do the rest of the championship, but obviously budget permits," he said.
"Mitch has left the door open for me to be able to do this weekend, so I'll take this opportunity. At this stage, I'm not too sure what my plans are for the rest of the year. The TRS is finished for the season and at the moment we're trying to suss out what we're going to do. There's nothing in the pipe line yet."
Eight cars have entered for this weekend's F3 round (an increase from the first round). New entrants included local driver Josh Burdon and former Formula Ford front-runner Kristian Lindbom.
The F3 Championship is running in conjunction with the Shannons National Motor Racing Championships, which will also see the Australian Manufacturers Championship, V8 Touring Cars and the Porsche GT3 Cup Challenge compete at the circuit.
Practice kicks off today followed by qualifying and racing on Saturday and Sunday.