Kelly Racing's eye on the (Fujitsu) future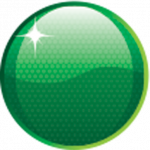 Kelly Racing's desire to build a youth driver program into its team is set to become a reality when it expands its racing interests into the Fujitsu V8 Supercars Series – and it might start as early as Queensland Raceway.
The Kelly boys – Todd and Rick – were both part of Holden's successful Young Lions program back in the late 90s/early 00s. Todd was actually part of the original HYL squad in 1997.
Between them, the pair has gone on to win the Bathurst 1000 three times and become two of the most recognised and popular drivers in the V8 Supercars field.
Armed with their racing experience and their very own V8 Supercars race team, the pair is set to pass on their knowledge and resources to the next wave of talent through a Kelly Racing Commodore VE entry in the Fujitsu V8 Series.
The Braeside, Victorian-based team has completely rebuilt the ex-Mark McNally/Dale Wood Holden Commodore VE chassis and tested it last Tuesday at Winton in a driver evaluation day. The day included Nathan Pretty, Jonny Reid, Scott Bargwanna, Amber Anderson and Kelly's previously-announced junior driver David Sera.
Team owner and Jack Daniel's Racing driver Todd Kelly told Speedcafe.com.au that the team is geared up for a Fujitsu V8 Series entry and wants to use it to give its endurance drivers some pre-Phillip Island/Bathurst V8 miles – before stepping up its youth program.
"There's a good chance we'll have a car there (for the next round at Queensland Raceway), and there's probably three people that could potentially jump in it," he said.
"We're right to go now. We've got all the gear, the people, the car, engines, everything. If we end up getting a driver and a few dollars to do it, we'll be straight out there for Queensland. We're not just going to take money off a driver that doesn't have potential. It's more about trying to tap into some decent talent out there, and if we've got to help fund that a little bit to help get our driver pool a bit better, we'll do that.
"It's a similar thing with what we're doing with young David Sera – almost like what Rick and I went through with the Young Lions – giving a chance for new comers to have a crack at it."
Kelly said that his team is willing to subsidise the cost of a Fujitsu program to ensure that they get the right driver and the right result.
"It's one of the costs associated with the new rule where Rick and I can't drive together (in the endurance races)," he said.
"There's a limit to what we can do with funding our own Fujitsu Series car just to get our enduro drivers miles, but if we could get a sponsor to go along with it, we'd give all of our enduro drivers in that car all year. That would be a pretty big advantage.
"As it stands, we'll probably only do one or two rounds with our enduro guys and try and give a couple of the young kids a chance in a few of the other rounds."
Kelly said that a decision on entering the car, and its driver, would be confirmed soon. For more on the recent Kelly Racing evaluation day at Winton CLICK HERE