Ultimate Tradesman search begins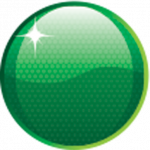 Naming rights sponsor of the #4 Ford of Alex Davison in the V8 Supercar Championship Series, IRWIN Tools, has started the global search for the world's ultimate tradesman.
The IRWIN Tools Ultimate Tradesman Challenge (UTC) was launched in Melbourne on the Sunrise program with a steady flow of tradesman queuing to test their skills against the clock.
Melbourne based joiner Sam Garretto completed the challenge in 48.72 seconds to win $2000 worth of IRWIN Tools. He is now in the running to represent Victoria in the Australia / New Zealand finals to be held at the Sydney Telstra 500 in December.
"I'm ecstatic to have won this morning's challenge, really rapt," said Sam Garretto.
"I was pretty pumped; the hardest thing was maintaining the adrenaline levels. I was just trying to minimise the errors, that's the secret really, because a mistake adds to the time.
"I really enjoyed it though; and will keep practicing."
Regional competitions are staged in Australia / New Zealand, USA, Canada, Brazil, the UK, Ireland, Poland and Denmark.
The crowned Australian / New Zealand Ultimate Tradesman will then advance to the World Finals in March of 2011, at Bristol Motor Speedway, North America. There six tradesmen from around the world will compete to become the Worldwide IRWIN Tools Ultimate Tradesman.
The winner of the IRWIN Ultimate Tradesman Challenge competes for a chance to win US$1 million.
"The Ultimate Tradesman Challenge is all about IRWIN's respect for the professional tradesman. If it weren't for the trade guy we wouldn't have housing, schools, roads, transport and infrastructure – this is just IRWIN's small wall of giving something back," said IRWIN Australia/NZ President Nick Pritchard.
"IRWIN Tools, and its category-leading sub-brands, has built a reputation for best-in-class products through a relentless dedication to identifying the needs of professional tradesman across the globe.
"We will have competitions across Australia and New Zealand to find the very best in this part of the world; then we will see if our local tradesmen are the best on the planet.
"The chance to give an Australasian tradesman the opportunity to take on the best in the world, and have the opportunity to win US$1 million, is something that no other tool company offers their end user."
2010 IRWIN UTC DATES
| | | | |
| --- | --- | --- | --- |
| Event | Date | location | State |
| 1 | 8 April | Habourside (Docklands) | Victoria |
| 2 | 16-18 April | Hamilton V8 Race | New Zealand |
| 3 | 7-9 May | Worldskills Expo Brisbane | Queensland |
| 4 | 21-23 May | Tradesman's Expo Adelaide | South Australia |
| 5 | 5-6 June | Tradesman's Expo Perth | Western Australia |
| 6 | 5-6 June | Hidden Valley V8 Race Darwin | Northern Territory |
| 7 | 9-11 July | Townsville V8 Race | Queensland |
| 8 | 7-10 October | Bathurst V8 Race | New South Wales |
| 9 | 21-24 October | SuperCarnivale Gold Coast V8 Race | Queensland |
| 10 | 19-21 November | Sandown V8 Race | Victoria |
| 11 | 3-5 Decmeber | Homebush V8 Race – FINAL | New South Wales |
Check out the video from the launch: