Surgery rules Vermeulen out of WSBK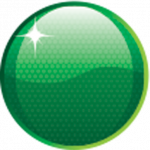 Chris Vermeulen will miss this weekend's Spanish round of the World Superbike Championship after undergoing a knee operation in recent days.
The Queenslander, who returned to WSBK competition in 2010 after four years in MotoGP, injured his knee in a 200km/h crash at Phillip Island's opening round in late February.
Having been unable to complete more than a handful of practice laps at the following event in Portugal, it became clear to Vermeulen that more medical attention was required.
He explained to fans via his website – "I was going to struggle to get on a bike in Valencia, so the doctors decided to go in and have a look with an operation they call an arthroscopy.
"I had it done on Friday in Belgium and the doctor was glad he had a look – there seems to be more damage than the (initial) scans had shown.
"I have got to be on crutches for a few days now, I can't put weight on it, and need to ice it a lot – but the doctor thinks I should make a recovery quite quickly. Unfortunately I will miss the race in Valencia because of the operation, but the doctor is quite confident that I'll be fit for Assen."
In the meantime, Australian interest in the championship will turn to veteran Troy Corser, who has enjoyed a promising start to 2010 as a part of BMW's new WSBK program.
Corser has finished all four races thus far in the top ten, running as high as third early in the going at Portimao.
"It's taking a lot of work riding this bike at the moment," admitted Corser in Portugal.
"It seems that once the grip goes down, the bike doesn't get out of the corners so well and other problems occur. The bike has a good engine, the top speed is good and we're just missing a little something somewhere.
"I hope that we find that piece of the jigsaw and then Ruben (Xaus) and I will be able to really show the potential of this bike."