Paul Morris returns to the V8 driver's seat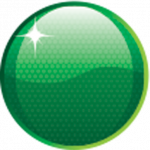 Paul Morris will make a return to the Fujitsu V8 Supercars Series at Queensland Raceway later this month.
The V8 team owner, board member and part-time driver will steer his team's spare chassis – codenamed 'Kulwicki' – named after former NASCAR champion Alan Kulwicki.
Morris will team up with Russell Ingall in the Supercheap Auto Commodore VE in the Phillip Island and Bathurst endurance races later this year and is using the Queensland Fujitsu round to stay race sharp.
"It's gonna be good for a burn, see what happens, blow the cobwebs off," he told Speedcafe.com.au.
"I've done plenty of laps in these cars. It's no big deal really. There's no substitute for driving cars. The best training for the endurance races is driving the things. Obviously, it's the easiest meeting for me to do – the track's just down the road, the car is here, we'll just freshen it up and have a go."
The #67 Morris entry will be prepared by Morris's mate Darren Breeden, although it is not certain what colours the car will appear in. The last time the car was raced was in the opening two rounds of this year's Championship Series at Abu Dhabi and Bahrain in Castrol Racing colours. Morris raced it at Abu Dhabi, while regular driver Greg Murphy took over the car at Bahrain.
Morris told Speedcafe.com.au that the car could run in Castrol livery if a title sponsor can't be found.
"We're not sure what colours the car will run in yet, we're working on that," he said.
"It's last year's spec car. It's how we finished last year. We drove it at Queensland Raceway in the test day and it was strong and then took it to the Middle East. It's a good car so it should be a bit of fun."
The second round of the Fujitsu V8 Series will run as a support class to the V8 Supercars Championship Series at Queensland Raceway – the Ipswich 300 – on April 30-May 2.