FPR: We still want four cars in the future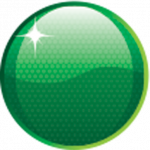 Ford Performance Racing team principal Tim Edwards has held a desire to field four cars in the V8 Supercars Championship Series field for sometime, but now he wants to ensure it happens next year, if the right deal can be found.
The factory Ford team currently prepares four V8 Supercars – three in the Championship Series and one in the Fujitsu V8 Series – and he says the time is right to enter an extra Championship Series entry.
"Four is still the goal, and we've made no secret of that. It's the ideal number, but we'll only do it when it's right," he said.
"It's absolutely what we want to be doing. It's the right business model, but we just won't do it if that would compromise what we're doing with the other three cars."
FPR stepped up from two to three Championship Series entries this year, adding Paul Dumbrell (driver), Rod Nash (license owner) and The Bottle O (sponsor) to its stable.
Edwards admitted that he had "several" options to field a fourth car in the Championship Series this year, but didn't think the deals were going to help with team's aspirations of on-track success.
"We had several opportunities to run four cars this year, but I declined them because it would have impacted the way we run the other three cars," he said.
"I don't want a business model where I have two cars that I care about and a couple of customer cars that I don't care about. If we are going to run four cars, I want to be aiming to be first, second, third and fourth, just like we aim to run 1-2-3 now."
Edwards says he has no preference over who owns the license – be it a customer or Prodrive itself – as long as it comes with sound commercial backing.
"(Owning our own) is a possibility. There's no hard and fast rule with what's the right and wrong model. We'll just have to wait and see how things pan out," he said.
"You'd have to weigh up the whole thing – not just who the customer may be, or if we did it ourselves, but you have to look at the commercial package behind it."
V8 Supercars Australia has stated it has no desire to increase the grid density from its current position of 29. No Racing Entitlement Contracts are for sale at the moment, however, as we always see toward the end of any season, there's always movement …