Assaillit focused on Fujitsu V8 return at QR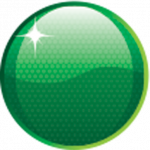 Damien Assaillit returned to the seat of a V8 Supercar on Tuesday, driving a Howard Racing Ford Falcon BF at Queensland Raceway.
Assaillit competed in the Fujitsu V8 Series last year with Matthew White Racing, finishing seventh in the title. The Queenslander was unable to sort a deal to race in the first round of the series last month at the Clipsal 500 in Adelaide, but is keen to lock in a drive from the next round at Queensland Raceway onwards.
His test with Howard Racing in the ex-Dean Canto Falcon may be the first step towards his return.
"It was tough sitting out the first race, but it was good to get back in the car and blow off the cobwebs," he told Speedcafe.com.au.
"The cars are pretty different. The Howard car is a Triple Eight chassis, compared to the Matthew White-built cars. They have different characteristics. The Howard car seemed to do everything pretty well. It seems to be a nice thing to drive, very forgiving, and I felt like it rolled it out of the truck and it was fast straight away. That was a good sign.
"I'm trying to work on doing a couple of races this year in the Fujitsu V8 Series with an eye on the endurance races. Missing the first round of the DVS hasn't helped. It depends on sponsorship a bit and on seat time as well. We'll just have to see how that all happens.
"I've done a lot of laps around Queensland before, but I haven't had a lot of luck there in the past. If something comes off, I can't wait to get out there and have a crack."
Assaillit is hopeful of securing an endurance ride, most likely with a 'Wildcard' entry. V8 Supercars Australia will soon open applications for up to four extra cars to compete against the regular 29 entries in the Championship Series endurance races. The Wildcard format was trialled last year, with three Wildcards entered. Assaillit was part of MW Motorsport's Wildcard entry, finishing 23rd and 22nd with Brad Lowe at Phillip Island and Bathurst respectively.