Webber: I lost the race in opening 500 metres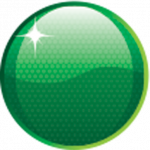 Mark Webber has admitted to frustration after finishing second to team-mate Sebastian Vettel at Sepang, Malaysia, last weekend.
The Australian Red Bull Racing driver qualified comfortably on pole in wet conditions, but his good work was undone in a matter of metres when he got too much wheel spin at the start before leaving a gaping hole on the run into turn one.
"My RB6 was completely hooked up all weekend (but) in the end, I lost the race in the opening 500 metres," said Webber on his website.
"I got a little bit too much wheelspin away from the line, which allowed my team-mate Sebastian Vettel to gain on me from third on the grid. I immediately moved to the inside to defend my position, but as we approached the braking area for turn one, I edged towards the centre of the racetrack to defend my position from Nico Rosberg and that's when Seb took advantage.
"We both braked incredibly late, but Seb dived down my inner. We passed through turn one side-by-side, but he came out ahead and that was pretty much it. I got a run on him towards turn four, but I didn't have enough momentum to make a clean pass, so I backed off because I didn't want to risk an accident.
"It's a shame that the first corner decides the outcome of a race, but that's what happened at Sepang and it'll happen at other races as well because there aren't enough strategic options this year."
Webber said that while there is great respect between himself and Vettel, competing against his team-mate is tricky.
"It's also much harder to race your team-mate than someone from another team," he said.
"The last thing you want to do is have an accident that takes out both of your cars. Christian Horner (Red Bull Racing's team boss) told us before the start not to risk an accident if we ended up running side-by-side and those words were ringing in all of our ears as we ran a few inches apart!"
Webber currently sits eighth in the Formula One World Championship, while Vettel is equal second with Ferrari's Fernando Alonso.