Roland Dane: A close eye on the future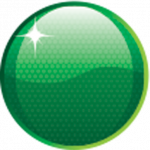 Roland Dane has high expectations of those around him, and generally, he gets the best out of them.
The V8 Supercars team owner recently put his support behind young Aussie F1 hopeful Scott Pye, and he has his eye on him for the future. But in the short-term, he has next weekend's round of the V8 Supercars Championship Series at Hamilton to worry about.
Speedcafe.com.au's Grant Rowley spoke to the Triple Eight boss about backing young talent and winning in New Zealand.
SPEEDCAFE: You've recently thrown your support behind young Australian international driver Scott Pye. How did that come about?
ROLAND DANE: I wanted to support him for a number of reasons. Firstly because I want to try and invest in the future from my point of view for years to come. Also, I wanted to back someone who is ambitious enough and strong enough to take the step to go and race overseas for a while. Whether he makes it to F1 or not, I think it's invariably very helpful. Even though we've got someone driving for us at the moment who is an exception to the rule (ED: Jamie Whincup), most people benefit from it.
Scott is very determined. He's had a fairly hard time personally. Most people have got fathers around to be their number one supporter, and he doesn't, so that's made it all the more important for him to get other people to support him.
He's also got a good way of projecting himself. He's from Adelaide, which is important to me, and also, he's undoubtedly got talent. I hope he makes the best of the opportunity he's got over there, and if he goes a long way overseas, that will be very good, and if for one reason or another, he ends up back here, hopefully we'll be in a good position to do something with him.
SPEEDCAFE: He'll obviously be back in Australia at the end of the year over Christmas. Is there a chance that you could give him some V8 laps then?
RD: To me, that's not important at the moment. What's important is that he's focused on achieving what he wants to in single-seaters. He's got years and years to think about driving touring cars, if that becomes relevant. In the short or medium term, he should only be thinking about open-wheelers.
I've had Formula Ford blokes here approach me and I've asked them what their ambition is, and their answer is "to be a V8 Supercars driver." And my response is "Why?" If they think they are good enough at motor racing, why isn't their ambition to be a Formula One driver? In my mind, the best drivers are the ones who aim highest, and that's what they should be thinking when they're 18, 19, 20-years-old, ripping around the world in Formula Fords, or Formula Renault or Formula 3.
SPEEDCAFE: We're coming up to Hamilton, New Zealand next weekend. It's been a mixed hunting ground for your team. What should we expect?
RD: Firstly, we go to every race weekend to try and win. That's our target every time we take the cars out. In New Zealand last year, Jamie was extremely strong (ED: Whincup won both races). Our cars were very strong there as well, because the DJR cars were very strong. The year before, I think Jamie probably would have wiped the floor if he hadn't had that unfortunately qualifying accident. He's proved to be very strong at that circuit, but having said that, it's a very tricky place.
But we're still not completely on top of where we'd like to be with the current car to get the best out of it. We're not taking anything for granted and I know Jamie is mature enough and Craig (Lowndes) also understands that if we can't win on the day, then we maximise the points out of it. It's one of the toughest events of the year, so you can come out of there with good points, but I know that Jamie will go there expecting to win.
SPEEDCAFE: You say you're not quite on top of the new car yet. What department do you think you are lacking?
RD: It's not so much that we are lacking, it's a question of understanding all of the nuances of the way we tune the car and the balance of the car. With both the BF and the FG, we had both of them working well after a period of time, in a way which was very predictable – we knew exactly what the balance would be.
We still don't have all that information with the Holden VE. It's got a different aerodynamic balance, so it's just about getting a handle and the drivers being completely comfortable with it. It's just a learning process.