Dane: We're still not on top of new cars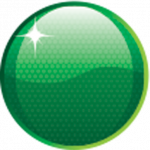 Triple Eight boss Roland Dane says that his team is still some way off being completely comfortable with its new Holden Commodores.
Despite winning four of the first six races of the V8 Supercars Championship Series, Dane and his team are not resting on its laurels and want to find more consistent speed from the Vodafone-supported Commodores.
The V8 team owner told Speedcafe.com.au that there is still work to be down, regardless of team leader Jamie Whincup's early success.
"We're still not completely on top of where we'd like to be with the current car," he said.
"We're not taking anything for granted. It's not so much that we are lacking, it's a question of understanding all of the nuances of the way we tune the car and the balance of the car.
"With both the BF and the FG (Falcons), we had both of them working well after a period of time, in a way which was very predictable – we knew exactly what the balance would be.
"We still don't have all that information with the Holden VE. It's got a different aerodynamic balance, so it's just about getting a handle and the drivers being completely comfortable with it. It's just a learning process."
For more with Dane CLICK HERE for today's Speedcafe.com.au Café Chat