Action Jackson wins in NZ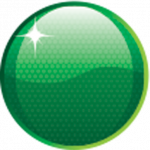 New South Wales kart racer Jackson Delamont was victorious at the New Zealand Karting Championships in Hawkes Bay over Easter.
Jackson, a competitor in Australia's elite series – the CIK Stars of Karting, claimed the win in the elite junior division (KF3) ahead of Bradley Hicks and Andy Schofield in a 20-kart field.
"It is a great feeling to know that I've been able to go over there and beat the best drivers that they have got and win the biggest race meeting of my career," said Delamont, a year 10 student at Young High School.
"Until last weekend the best I'd finished at a big meeting like that was just outside the top ten at last year's Australian Nationals. I was really focused on just getting as much experience as possible as I'd only raced the KF3 spec engine once before, but then when I kept on getting faster and faster my focus sort of changed.
"Entering the final I was pretty relaxed because I really had nothing to lose, so I just went out and enjoyed the race, then I enjoyed it even more when I won."
Delamont, who gained an appreciation for speed through his grandfather Harry who is well renown in the speedway circles, was accompanied in the trip by his proud father Mick and Bruce Otter of Stable Karting in Canberra. Otter finished 13th in the Rotax Heavy division.
The next major event on the cards for Delamont aboard his Tony Kart is round two of the CIK Stars of Karting Series at Ipswich in Queensland.
"After getting my first taste of the Stars of Karting Series in Newcastle last month and now winning in New Zealand, I can't wait to get to round two in Ipswich," said Delamont.
"I learnt a lot in round one and even more after the weekend in New Zealand, so I'm confident I can be among the front runners for round two.
"Ipswich is a good track, I've raced there once before and really enjoyed it. Now with the extra horsepower of the KF3 engine that we use in Pro Junior I'm really looking forward to going back there."
Also competing in New Zealand at the weekend was Gold Coast brothers Lane and Trent Moore. The pair were competing in the Rotax Heavy category at the event with Lane finishing tenth after positing the fastest time in qualifying and Trent seventh overall.