WRC stars call for start order change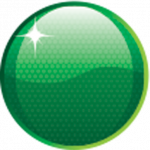 Leading drivers from the World Rally Championship are calling for the starting order rules to be reviewed after road position tactics dominated the Jordan Rally, which ended with victory for Sebastien Loeb on Saturday.
According to WRC.com both the Citroen and Ford teams employed tactics throughout the three-day gravel event in the Middle East to try to give their drivers the edge on the third round of the World Rally Championship.
Speaking afterwards, Loeb said: "We need to find a solution because we speak too much about the tactics. I know they are part of the game but they are becoming too important and that is not right."
Ford ordered Mikko Hirvonen – out of the frame for victory following his crash on day two – to arrive at the start of Saturday's opening stage before team-mate Jari-Matti Latvala, in an effort to boost Latvala's chances of overhauling Loeb for victory.
"The tactical decisions this morning changed the course of the day," said Latvala.
"The difference between first and second in the order is huge in terms of road cleaning, while second and third or fourth is only marginal. We have to do something because it is confusing the public and that is not good."
Olivier Quesnel, the boss of the Citroen team, argued the use of tactics was "not rallying", while his counterpart at Ford, Malcolm Wilson, said their use had kept alive the battle for first place until the final morning of the event.
Some of the alternatives to the current system of running in rally order being discussed in Jordan included drawing lots to determine starting positions, letting the leading drivers choose themselves and basing the order on times recorded during the pre-event shakedown.
CLICK HERE for the WRC.com story.