Pye wins on British debut, secures T8 support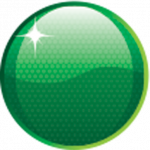 Scott Pye has won on debut in the opening round of the 2010 Dunlop MSA British Formula Ford Championship, and has also landed himself significant backing for his tilt on the title.
Pye has secured personal support from Triple Eight Race Engineering and will carry the T8 logos on his Jamun Racing Mygale – the team that fellow Australian Tim Blanchard raced for in 2008.
The AMSF International Rising Star won two of the three races over the Easter weekend at Oulton Park, missing out in Race 2 when he was involved in a first turn incident with his Jamun team-mate Josh Hill.
Scott Malvern leads the championship after the first three races ahead of Pye, while Spectrum driver Dan Cammish sits in fourth place in his Australian-built chassis.
While Pye feels he had the pace to win the weekend, his biggest success was off-track, luring support from Roland Dane's Triple Eight organisation. Dane says that his attitude is the reason Pye has secured his endorsement.
"Not only is Scott clearly a very talented young driver, but I also sense a real determination to reach the top of this sport and that's what, for me, differentiates him from his peers here," Dane said.
"We wish him all the best in 2010 and we'll be watching with great interest from Down Under."
Pye was stoked to kick off his title with two wins.
"I won two of three rounds, I came away with three pole positions, a new lap record and two fastest laps. I really couldn't have asked for more for my first race weekend in England," he said.
There has been a number of Australians tackle the British Formula Ford Championship in the past, including Blanchard and John Martin, but the only Aussie to win the title was James Courtney in 2000, driving for the factory Van Diemen team.