Mitch Evans gets surprise Italian test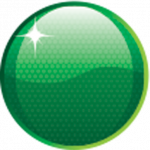 Mitch Evans will miss this weekend's round of the Formula 3 Australian Drivers Championship at Symmons Plains after securing a test in Italy next week.
Evans, 15, dominated the first round of the F3 series, winning all three races. He also recently announced a mentor deal with Australian Formula One driver Mark Webber.
Evans will test a Formula Abarth car at Misano but is expected to return to Australia for the third round of the F3 title at Phillip Island.
"It's a bit unfortunate that I'll miss Symmons Plains, but this is a pretty big year for me, so I'll just come back as best as I can in the next round," Evans told Speedcafe.com.au.
"It's disappointing that I won't be there because there will be more cars there, but I can't do much about the date clash.
"The test is in a new Italian class Formula Abarth. It's similar class to what I've raced in New Zealand with Toyota Racing Series. The chassis are actually built by Tatuus (same as TRS). They'll actually be a little slower than the TRS cars – they have 200hp, but the cars are a little more modern with more downforce.
"I've never been to Europe, so it should be a good experience."
Evans will test the car next Tuesday at the Misano World Circuit.
The test could possibly lead to a one-off drive later in the year, although Evans maintained that his focus remains in Australian F3 this year.
Also missing in action from Symmons Plains will be Evans' major title rival Ben Crighton. The fellow New Zealander will sit out the round due to a work commitment.
The absence of the category's leading two drivers will be a huge opportunity for drivers like Ben Barker and Tom Tweedie to catch up to the run-away leaders.
But while Evans is out, his #4 Team BRM Dallara will still be at the track, driven by Kiwi Andrew Waite. Other new drivers to the F3 field include young Tassie driver Josh Burdon and the return of Queensland charger John Margo.
The Symmons Plains event – Round 2 of the Shannons Nationals – will celebrate the 50th anniversary of racing at the Tasmanian circuit. Other classes set to compete include the V8 Touring Cars, Australian Manufacturers Championship and Porsche GT3 Cup Challenge.
In the V8 Touring Cars, experienced campaigners Tony Evangelou, Chris Smerdon and Ben Eggleston will take on newcomers Matthew Hansen and James Stewart.
The Manufacturers Championship will see local driver Sam Walter share driving duties with Kurt Wimmer behind the wheel of the Wilson Brothers Racing Subaru WRX Sti, while another Tasmanian Bill Fulton takes on a strong field in the Porsche GT3 Cup Challenge Australia Series presented by Mission Foods.
On track action for Round 2 of the Shannons Nationals commences at 9:30am on both Saturday and Sunday, with Saturday featuring practice, qualifying, and a full round of racing for all categories. Sunday's action concludes with the F3 Superprix presented by Elf Lubricants, scheduled for 30 laps.