Copy Cats set to strike in Chinese GP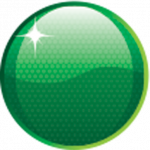 A vast array of technical upgrades are expected across the Formula One field at the next race in China, as teams seek to implement their own versions of the paddock's latest 'go-fast' tweaks.
While large update packages are usually not seen until the first European race, a desire to 'copy' Red Bull's much talked about post-qualifying ride-height adjustment system, and McLaren's wing-stalling F-duct, may see significant changes as soon as Shanghai.
McLaren team principal Martin Whitmarsh has suggested that McLaren will have a version of Red Bull's system on its cars in China.
"Red Bull's qualifying pace has been very good, we think we know why, and I think that is something that others will be coming through with shortly," he told Autosport.
"We have some new parts coming for China which will lift us by more than a few tenths. We had six modifications here (in Malaysia) that were worth over 0.3 seconds, and if we can deliver more than 0.3s going to China, then I think it will be a pretty good effort – particularly in qualifying."
Sources suggest however that regulations may be changed to allow ride-heights to be manually adjusted in parc-ferme, to save the rest of the teams from having to 'copy' Red Bull's system. This proposal has been supported by Red Bull Racing chief Christian Horner.
Meanwhile, it is expected that F-ducts will appear on several cars in the coming races, having been debuted by McLaren in Bahrain, and subsequently run (but not raced) by Sauber.
Red Bull designer Adrian Newey admitted to Italian newspaper Gazzetta dello Sport that his team is working on their own version of the duct, but it may not debut for a few weeks yet.
"We are looking at the F-duct," he said. "We have understood how it works, but to get it to work properly is another thing. We don't know when we can take it to the track.
"The difficult thing is that McLaren has designed the chassis around that system, but the rules prevent you from modifying the chassis. Every new thing has to be included in the current structure."
Newey also expressed safety concerns about the sudden load changes on the rear wing caused by the duct.