Are you the IRWIN Ultimate Tradesman?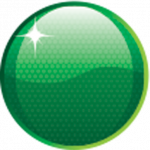 One of Speedcafe's platinum partners, IRWIN Tools, is looking for Australia's Ultimate tradesman.
The 2010 IRWIN Tools Ultimate Tradesman Challenge (UTC) kicks off this Thursday morning at Melbourne's Docklands precinct.
The person who can 'Grip It, Rip It, and Drive It' faster than any other tradesman will be crowned the next IRWIN Tools Ultimate Tradesman.
IRWIN Tools will take the challenge around Australia and New Zealand cumulating with the finals at the Sydney Telstra 500 in December.
The crowned Australian / New Zealand Ultimate Tradesman will then advance to the World Finals in March of 2011 for the chance to win US$1 million.
Thursday morning's best tradesman not only progresses to the next stage of the competition but will also win $2000 worth of IRWIN Tools.
Come down and meet V8 Supercar driver Alex Davison from IRWIN Racing and Grant Denyer from Channel 7's SUNRISE who will do his national weather cross LIVE on the morning.
For those that compete, breakfast is on IRWIN Tools!
What: IRWIN Tools Ultimate Tradesman Challenge
Where: Harbourside Amphitheatre, New Quay, off Docklands Drive, opposite Harbour Town Shopping Precinct
Time: 6.30am – 12pm (breakfast served until 9am)
Activity: Each IRWIN Tools Ultimate Tradesman Challenge lasts about 60 seconds