Great Motor Racing Commercials #4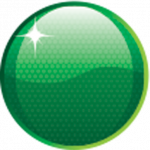 Easter Monday – a great day to finish the chores you've been putting off for the last three days and enjoy a selection of great 'V8 Supercars' commercials on Speedcafe from the past few years.
The first advert that Speedcafe.com.au found was a short Network 10 promotion, starring Mark Skaife and his Holden Commodore. It's short, fast paced and attention grabbing.
But if you need more bite to your ads, check out the second clip. KFC, an official sponsor of V8 Supercars, produced a commercial with Marcos Ambrose and Skaife in 2005. The pair race each other into the drive-thru, purchasing an Extreme Zinger Meal.
While we're on the food subject, Speedcafe found another advert of a V8 driver flogging food – but with this one, the fast food company in question named the product after him! Holden hero Greg Murphy had Burger King brand a burger the 'Murf's Meat Lovers' burger. Lots of meat, lots of bacon, lots of Murph! The burger was only available in New Zealand, sparing his 1000s of Australian fans the stomach aches from excess meat intake!
Still in the mid-2000s, Ford used Ambrose, Craig Lowndes and Russell Ingall to help sell its 2006-spec Falcon Mk2 SR.
Ingall has been used in a few commercials over the year. Recently, you'll see him on Supercheap Auto commercials, but while he was Stone Brothers Racing, he was Caltex's man. In 2006, Caltex produced 'Lord of the Flies,' a short commercial using a whole lot of cool computer tricks.
Not so much technology was used in the next clip, though, featuring Will Davison in an advert for Rare Spares.
And last but not least, Speedcafe thought we'd throw in a 'blast from the past' featuring Allan Moffat advertising the 1984 Mazda RX-7.
Speedcafe.com.au hopes you've enjoyed some of the great motor racing-themed commercials over the Easter break. We trust you had a safe break and look forward to you clicking back for the latest in motorsport news – from Australia and around the world.