Mawson takes two at Nationals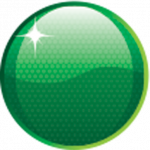 Sydney teenager Joseph Mawson was the star of the show at the 2010 National Sprint Kart Championships held at the Hume International Raceway in Puckapunyal, Victoria today.
Mawson was victorious in both the Junior National Light and Junior Clubman ranks in today's championships finals. As a result of his victories, the Hinchenbrook youngster became the first junior driver since Ashley Walsh in 2003 to take two titles at the same event.
"It is an amazing feeling, I came here hoping to win one championship but to win two is just unreal," said Mawson.
"I've been racing for about six years and it has been a great sport to be involved in, not just because I've been fortunate to win a lot either.
"Over the years I've got to meet a lot of people and make a lot of friends from all across Australia while learning not only how to race a go-kart but also many other lessons that will help me in the future."
Mawson's name will now sit alongside the likes of current Australian Formula Ford stars Chaz Mostert and Ben Jurczak on the winners list of Junior National Light. Some of the former winners in the Junior Clubman category include V8 Supercar drivers Shane Price and Taz Douglas.
Forbes karting veteran Shayne Piper outpaced his younger rivals on his way to victory in the hotly contested Clubman Heavy category. The 41 year-old was engaged in a titanic battle throughout the 16-lap championship final with youngster Zeke Edwards and V8 Supercar driver Shane Price.
After several changes in the front running throughout the journey it was Piper who prevailed to cross the line two-kart lengths clear of Edwards. Price finished 0.003 seconds behind Edwards in third place. Defending national champion Matthew Wall charged his way from 16th on the starting grid to be in fourth place at the finish.
Cousins James and David Sera and young local lad Jordan Ford put on a classic race in the final of Clubman Light, with James Sera, the elder statesman of the trio, taking the win by a slim margin in a three-way dogfight.
David Sera led the early stages and mid-race it looked as though Queenslander Chris Hays was a chance, catching the leading trio in his Vodafone-backed Tony Kart.
But after racing James Sera hard for several laps he dropped back, leaving the three Victorians to fight for the win.
The last lap was a cracker with all three drivers having a chance at victory. Both Ford and David Sera looking to go down both sides of the leader's Azzurro kart through the final few corners, it was a gallant effort for James Sera to keep them at bay and claim another Clubman Light Australian title.
David Sera's hope of moving into second place overall on the all-time winners list of Australian karting at this weekend's event also evaporated when an exhaust header cracked on the start line in Leopard Light.
The demise of Sera allowed Dean Foster and Adam Hughes to fight it out for the victory. After an intense 16 laps around the 1064-metre circuit a last lap pass by Foster in his Master Karting Kosmic kart proved to be the winning move.
"I had by first drive of a kart on Good Friday back in 1993 and there has been a lot of ups and downs throughout the years so to win a national championship is just amazing," said Foster.
"After the final I was just lost for words, it is just an amazing feeling – I can't believe it."
Melbourne drivers Jordan Nicolaou and Lee Mitchener broke through for their maiden national championships in the Junior National Heavy and Leopard Heavy categories respectively.
Mitchener's victory in Leopard Heavy came ahead of Toowomba's Matt Greenbury, who was lucky to be alive, let alone racing at the Nationals this weekend, after being stung by a Irukandji Box Jellyfish last week.
Heywood's Aaron Johnstone was victorious in the Senior National Heavy category. Ironically Johnstone's first and only state championship also came at the Puckapunyal venue last May.
Also victorious in his home state was Warrnambool driver Dale Beaton. After ten years of trying Beaton finally broke through for the win in Senior National Light to become the eighth driver of the weekend to claim the first national championship of their career.
For a class rundown visit the official AKA website www.karting.net.au