Great Motor Racing Commercials #3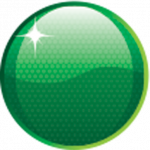 Happy Easter Speedcafers!
To celebrate Easter Sunday (and Day 3 of our 'Great Motor Racing Commercials') Speedcafe.com.au has wheeled out Australia's most popular motor racing advertisement.
In the early-1990s, Shell started a series of campaigns promoting the Shell Shops featuring touring car legend Dick Johnson and motorcycle hero-turned commentator Barry Sheene.
The ads were a hit and saw a number of follow up ads produced. Johnson says today that many others were made but never saw their way onto our televisions (I wonder how we could get hold of these?!)
When the ads were first aired, Johnson was at the height of his powers in his Shell Sierra, while Sheene's appearance boosted his status in Australia.
While you enjoy today's serve of local commercials, all at Speedcafe hope you are safely enjoying your Easter holidays – be it at home, at work or at Puckapunyal!