Greenbury is counting his lucky stars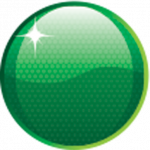 Toowoomba's Matt Greenbury is lucky to be alive, let alone be racing and qualifying fastest for the National Sprint Kart Championships at the Hume International Raceway in Puckapunyal, Victoria.
While holidaying on Hayman Island last week the 2007 Leopard Heavy Champion was stung by one of the country's most dangerous critters, a Irukandji Box Jellyfish.
Shortly after, he was airlifted to the Townsville Base Hospital where he was placed in the Intensive Car Unit for two days followed by a couple of days in the Coronary Unit. After a number of scares, he was released from hospital last Friday with his nationals campaign in serious doubt.
Greenbury was determined to fight back to fitness however, and as late as Wednesday he looked very lethargic and as if he should be in bed rather than at a racetrack.
"It has been a pretty tough lead up, at the start of the week I was close to pulling the pin but I had an inkling that I would be good enough and wanted to give myself every opportunity," said Greenbury.
"Even when I arrived at the track it still wasn't looking good but I was getting a little bit better every day."
Despite his continual battle to be fit Greenbury was able to post the fastest time in qualifying before going on to take out the opening heat race yesterday.
"It was a big surprise to be able to qualify on pole after the couple of weeks that I've had," said Greenbury.
"I'm still feeling pretty weak in the arms, so that is something that may come into play as the weekend wears on but for right now I'm giving it everything that I've got to chase another national title."