Great Motor Racing Commercials #2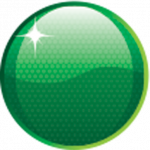 Day 2 of Speedcafe.com.au's Great Motor Racing Commercials brings us to Formula One land.
There are many classis TV ads from the high-class world of F1, spanning over many years, but Speedcafe has picked a few of our favourites.
Mercedes is famous for ensuring its brand is represented in the most glamorous, competitive light, and they certainly achieved that with our first advert. In 2007, the McLaren Mercedes F1 team installed new signing Fernando Alonso with rookie driver Lewis Hamilton in its famous team. By the end of the season, there was no world championship success, in fact, there was a serious team in-fight, but they did manage to create a great advert picturing the rivalry between Alonso and Hamilton. Little did they know that the battle between the pair would see Alonso leave the team at the end of the 2007 season …
The advert also features two-time F1 champ Mika Hakkinen.
Another advert that we found on (the ever time-consuming) YouTube website was that of Jack Stewart promoting the new Ford Thunderbird around the famous Monaco street circuit. The advert was created in 1984, featuring Ford's world famous slogan 'Have you driven a Ford, lately?'
Fast forward a year to 1985 – the first 'world championship' Australian Grand Prix in Adelaide. Adelaide's street race has come of age since, becoming the best V8 Supercars race venue on the calendar.
And finally, Shell produced this great ad featuring most of Ferrari's great F1 cars.
Happy Easter Saturday Speedcafers!