Troy on the Hunt in an Arrow at karting nationals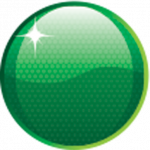 Troy Hunt has made the switch to Arrow Chassis and Shayne Piper engines in chase of nationals glory this weekend at the Hume International Raceway in Puckapunyal, Victoria
The usual Top Kart / Hurst Engines runner has admitted that running very few races a year has made it hard to be competitive right off the bat without the development and testing all his rivals do throughout the year.
"Basically as I'm not racing a hell of a lot so to come and do the Nationals each year has been getting harder and harder," said Hunt.
"I feel I really need to drive something that was already proven rather than have to develop something from scratch, who knows next year may be a different story but that is what we're doing this year.
"Obviously DPE do a lot of development work so at least I can sit my arse in something and feel comfortable enough that it is capable of doing the job.
"It's pretty much a similar deal with my engine package, Shayne Piper has been doing a pretty good job over the last couple of years now so he has done a couple of engines for me so we'll see how we go on Sunday as that is when I've been struggling.
"It has been about 14 years since I have raced anything else, I think it was back in 1996 when I started racing for Top Kart and prior to that I was still driving for Tim Craig but in CRG.
"It is a similar situation with my engines, I've been with Colin Hurst for 15 to 20 years now, as long as I can remember really."
Hunt ended yesterday's practice among the pacesetters but as he himself said the true test will come on Sunday morning when Clubman Heavy rolls out as the first final of the day.
Qualifying for the championships is underway and races will continue across the weekend with the championship finals beginning at 9am on Sunday.