Steve Ellery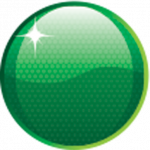 Running a one car team in the V8 Supercar championship is a hard slog and no one knows that better than Steve Ellery. Ellery started his own V8 Supercar team in 1999 – with the backing of Bob Thorn's expanding Supercheap Auto from 2000 – until its closure at the end of the 2004 season.
"Running a one car team back then was tough, we had to do everything ourselves," Ellery said.
"No one shared information or offered their services when it came to car build or chassis development like they do now.
"It was an up-hill battle but I am proud of what we accomplished. I don't think we received the credit we deserved."
In a career that has so far yielded 121 round starts, Ellery stopped racing full time at the conclusion of the 2005 season and has since then become an endurance round specialist.
His most successful year was in 2001 when he finished ninth in the Championship.  While he didn't get on the podium he had nine top 10 results and was outside of the top 15 on only three occasions.
As a series regular, Ellery enjoyed success on the podium on four occasions. The 2003 endurance season was definitely the highlight of Ellery's career. He had his best V8 result taking second behind the powerful HRT pairing of Mark Skaife and Todd Kelly at the Sandown 500 and backed it up several weeks later with third at Bathurst.
Ellery was also third at Bathurst in 1996, with Tony Longhurst, and third again in 2005 when driving for Triple Eight.
Ellery was not a regular in the top 10 shootout but his moment of glory arrived in 1999 when he spectacularly secured pole at that year's Gold Coast event. Until Jamie Whincup's pole in 2008, Ellery had been the only driver to take Ford to P1 in qualifying at that event.
Ellery was a very capable driver but it was Bathurst where his talents shone through. Three thirds and several other top 10 placings have him highly regarded at the mountain. After his final full-time season with Craig Lowndes at Triple Eight he drove for Paul Morris at Bathurst in 2006 and 2007 and then with Garry Rogers Motorsport in 2008.
Over the last few years Ellery has been involved in a business with his wife Kerrie. They started their own Horseland franchise in Underwood, Queensland, in early 2008.
"I'm really enjoying running my own business," Ellery said.
"I work both behind the scenes and in front of shop, where you get to meet a lot of really good people.
"I've not really missed full-time racing, although I do get a little envious when Clipsal is on – I always enjoyed racing there.
"At Bathurst in 2008 I raced for Garry Rogers and really enjoyed my time with the team. I didn't actively look for a drive last year but I'd definitely entertain the idea of doing Bathurst again if the opportunity presented.
"Of course you want to drive for a good team but I'd be just as happy to race with a young kid on the way up, I feel I have a lot of experience and could help in his development.
"At the moment though I'm definitely enjoying my life away from the race track, but I do think I'll eventually get involved again in some way, shape or form."