Speedcafe F1 Race Guide now available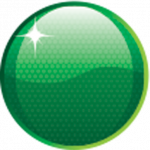 Welcome to the Speedcafe.com.au Formula One Race Guide – a comprehensive look into this weekend's Malaysia Grand Prix.
This week's Race Guide looks at some of the pre-race news, driver-by-driver profiles and very interesting statistics ahead of this weekend's third round of the championship.
Remember, your Speedcafe Race Guides are available thanks to the ongoing support of Speedcafe's platinum partners Jack Daniel's, Irwin Tools, Pirtek and Orrcon Steel.
This year's Malaysian race will start an hour before last year's race. That means the monsoon weather won't arrive until right at the end of the race! All that says to me is that you can't afford to miss a second of the actionTo view the Speedcafe.com.au Race Guide for this weekend's event please click on the image below.
To view the Speedcafe.com.au Formula One Race Guide CLICK HERE