Red Bull to run unprotested in Malaysia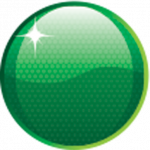 Red Bull Racing will continue to run its controversial front suspension system in Malaysia this weekend, despite calls from rival teams to have the matter investigated.
It is alleged that Red Bull has developed a system that adjusts the ride-height of its cars between qualifying and the race. This allows the RB6s to run lower in qualifying trim than its competitors, who must set its cars to cater for the 160kg of fuel needed for the race.
While suspension changes are not permitted once inside post-qualifying parc fermé, it is understood that Red Bull's system involves the draining of compressed-gas from within the cars, a process allowable under the current regulations.
In Melbourne last weekend, Mercedes GP team principal Ross Brawn spoke of his desire to see the situation officially clarified.
"Our understanding – I can't remember the article exactly, but you are not allowed to make any suspension changes between qualifying and the race," said Brawn.
"Anything that influences the suspension, be it gas pressure, be it the intentional manipulation of temperature, would have that effect.
"You can do things with tyre pressures between qualifying and the race, which is a simple way of helping the situation. But it is necessary for the FIA to just clarify where we stand."
It is understood that the FIA's technical delegate Charlie Whiting will not undertake an investigation into the legality of the system until a formal protest is lodged. Surprisingly, this has yet to occur, indicating that rival teams may well be working on similar systems, to debut as early as the Chinese Grand Prix in two weeks time.
The season has started in controversial fashion for Red Bull, with suppliers Renault and Brembo subsequently denying the team's official statements that spark plug and braking issues befell Sebastian Vettel in Bahrain and Australia respectively.