Great Motor Racing Commercials #1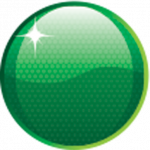 Happy Easter holidays Speedcafers!
The four-day long-weekend is a great time to relax with the family, do those backyard chores that you've been putting off … or stay tuned to Speedcafe.com.au!
While some get a chance to relax and unwind, the motor racing world does not stop! In Australia, the biggest prizes on offer are the Australian karting championships. The once-a-year meeting sees the best of the best karters from around the country do battle for the coveted green and gold plates.
Abroad, there's world championships to be run. Formula One heads to Malaysia, and World Rally is in Jordan.
Speedcafe.com.au will keep you informed all weekend, and to add to that, we thought we'd find four of the best television commercials featuring a motor racing theme, and today we kick it off with a classic from the 90s.
Former F1 world champion Damon Hill teamed up renowned F1 commentator Murray Walker to piece together this funny, witty and catchy advertisement for Pizza Hut.
The ad got a brief run in Australia but is a considered as part of UK folklore with a number of classic Walker lines including 'Spin, spin, spin,' 'He's going for it,' and 'Damon finishes second … Again!'
And as you could imagine, there were quite a few bloopers. Heck, Walker wasn't known as 'Muddling Murray' for no reason!
Enjoy the original Pizza Hut advert, plus the out-takes …