Briscoe says Power's start 'unbelievable'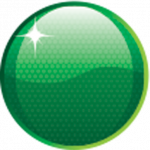 Australian IndyCar star Ryan Briscoe has described his Team Penske team-mate and countryman Will Power's start to the 2010 season as 'unbelievable'.
Power, who has won the first two races of the season and has a clear points lead, has made a successful comeback from a season-ending crash in August last year where he suffered fractured vertebrae in a practice crash in Sonoma, California.
"For Will it's unbelievable," said Briscoe.
"For a guy who wasn't sure if he was going to have a full-time ride for a good part of last year, (he) really had faith in Penske and likewise, the other way round, with Penske sticking behind him after he broke his back.
"Obviously Will did an awesome job in all the races he ran and I know he's worked hard in the off-season to get fit enough to race hard and do what he needs to do and he obviously is … he's looking great.
"Helio (Castroneves, Team Penske team-mate) and I have been joking that we're going to have to break his legs some time soon (laughs)."
While Power has been unstoppable, also topping the pre-season test at Barber Motorsports Park in February, the site of the next race in two weeks time, Briscoe says that it's still early days in season 2010, although Power can expect to be strong everywhere now that he has Penske machinery at his disposal.
"With 100-plus points he's got a good lead but it's early days and there's a lot of racing to go and a lot of different tracks to come," said Briscoe.
"Obviously at Penske he's got a car that's going to be strong at all of the races this year and it's going to take a lot to catch him.
"I think we are pretty good just about everywhere. The team has great preparation and obviously a lot of experience and great people.
"A lot of 'being good at a race track' is what happens behind the scenes in preparing the cars.
"This year we have a lot of continuity. We've added a car but they're all familiar faces. Me, Helio and Will, we worked together last year and we're all very comfortable with everyone around us. It's a bonus, for sure."