Tassie young gun gets F3 chance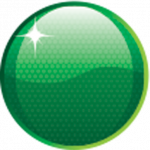 Hobart driver Josh Burdon will get a chance to represent the state of Tasmania against an international field when the Formula 3 Australian Drivers Championship returns to Symmons Plains Raceway on April 9-11.
17-year-old Burdon will drive an R-Tek Motorsport prepared Dallara next weekend in an event that will feature drivers from the UK, China and New Zealand.
The former Aussie Racing Car CAMS 'Young Gun' driver will become the first local driver to compete in the Tasmanian F3 SuperPrix race, following his introduction to the category at an open day held late last year.
He will also follow in the footsteps of Tasmanian racing hero John Bowe, who won the Australian Drivers Championship and Gold Star in the 1980s.
Burdon, who works full-time for his parents Yellow Cabs business in the North-East Hobart suburb of Berriedale, has secured a group of predominantly local businesses to support his Formula 3 debut.
"I am thrilled to have the opportunity to race in Australia's premier class at age 17," said Burdon, who left School last year to follow his dream of a professional racing career.
"To be able to do it at my local event makes it even more special! I'm pretty nervous as running at such a high level brings expectations with it but all I can do is go out there and give it my best shot.
"I'm thankful to R-Tek Motorsport and to Formula 3 for the opportunity and thankful to all the sponsors who have gotten behind me. It's going to be a great weekend."
Burdon raced in the Aussie Racing Car series last year and said he felt ready to make the step up into 'wings and slicks' cars. He tested a similar car to the one he will race next weekend last October, completing 30 laps of Winton in impressive fashion.
"The drive day last year was a massive help," the level-headed youngster said.
"I feel like I understand the data and analysing that and making improvement from it are important. At least I have some experience in the cars and understand how they behave.
"It's all about making as much improvement as I can during the weekend and if I  can do that it will have been successful."
Whilst Burdon raced Karts in Tasmania, the remainder of his motorsport career to date has been contested on mainland Australia – ensuring that his Formula 3 debut will also be his debut racing on home soil.
"It's pretty amazing that I've never raced a car in Tassie, so that's an added bonus for next weekend!" he said.
"I've done about 20 laps of Baskerville (near Hobart) in a Formula Vee but aside from Karting that's it – so it just adds to the weekend for me!"