Bathurst 1000 to be split into two races?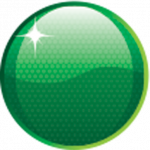 The iconic Bathurst 1000 could be split into two separate races so a national political announcement can be broadcast on the day of the race.
Speedcafe has learned from a television industry insider that Channels 7, 9, 10, SBS, the ABC and a Pay TV station Sky News have all been ordered to block out 30 minutes of air time between 12:30pm and 1:00pm (Australian Eastern Time) on Sunday, October 10, so that a critical address to the nation can be broadcast.
This practice is common in America but has never been done in Australia using network television.
The announcement will be of such scale that the compulsory air time has been requested by the Federal Government months in advance, a previously unprecedented step.
In addition, major events around the country staged on the day have also been asked to broadcast the political announcement live, meaning the address will be screened for spectators at Mount Panorama via big screens.
While we were unable to get an official comment from V8 Supercars Australia, Speedcafe believes that two options are being considered by event organisers, with either a planned 30-minute red flag period, or two separate races – both for championship points – to be staged on Sunday on either side of the broadcast, with the winners of the second leg to decide the podium.
While a date change could solve the problem of the TV clash, Speedcafe understands that moving the weekend of the iconic race has been ruled out.
__________________________________________________________________________________________________________________________________________________________________
Now that it's Midday, Speedcafe can reveal the latest on this article … HAPPY APRIL FOOLS DAY!
There certainly was plenty of reaction to this story. Most enjoyed the funny side – but plenty of others took it seriously and well and truly hit the panic button!
On a day that included a story on the AFL changing to a round ball, Chris Judd running in the Stawell Gift, Jana Wendt signing for the Seven Network to host a rival to Hey Hey It's Saturday, Neighbours producers changing the name of Ramsey Street to 25th Avenue and a flying fox being built on the Sydney Harbour Bridge, our piece of humour certainly got a reaction.
We have even taken some comments about good stories for next year – so watch out 1 April 2011!
As always, this year's Supercheap Auto Bathurst 1000 should be an absolute cracker from start to finish – with no time to catch your breath, let alone listen to some politicians rattle on for 30 minutes. That's what ABC's Lateline is for …