Sera looking for second outright on all-time list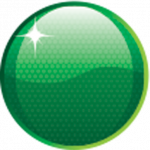 The list of champions in Australian karting continues to turn in to the 'who's who' of Australian motorsport over the years and one driver who has made his mark on the national scene of late is David Sera.
At only 21 years of age, Sera has become the star of Australian karting over the past few years having secured an amazing ten national championships in the last eight years.
Should he be victorious at this weekend's National Championships in Puckapunyal, Sera will move clear of current V8 Supercar star Mark Winterbottom into second place outright on the national championship honour role in Australian karting.  The pair are currently equal on ten championships a piece – five behind Australian karting legend John Pizarro.
"No matter who you are in karting, whether you are 15 or 50, you've heard about John Pizarro and how successful he was in a kart," said Sera, the defending champion in the Clubman Light category.
"He is really the Jack Nicklaus of our sport and there is always an aurora around someone who has been so successful.  Mark Winterbottom was also very much like John Pizarro with enormous success in karting but he of course was in a different era of the sport.
"If I could move to second outright behind John it would be something that I'd be pretty proud of, especially when you consider some of the top drivers that have come through the sport over the years and I'm still only 21 years of age."
Sera's wins have come across a number of a variety of categories, which is something he is very proud of.
"It is a good feeling to know that I have been able to win across a variety of categories, I think the only one I haven't won of the classes that I have competed in was Junior Clubman," said Sera.
"To win an Australian Championship is a huge achievement in any category by any driver and something that anyone who wins one this weekend, or at any nationals, should be very proud of."
Sera says that while every title holds a special place in his heart and his first win back in 2002 is still the most memorable, his first victory in the senior ranks is also one that he rates highly.
"My win at the Rotax Nationals in 2005 is the victory that really sticks out at me when I look back at them all," said Sera.
"I was the new kid on the block fresh out of juniors.  I qualified on pole, led every lap of every race against a high quality field on my way to victory."
Sitting one championship behind Sera and Winterbottom on the all-time winners list in Australian karting is Victorian Matthew Wall and Queenslander William Yarwood.
Wall, like Sera, is competing this weekend at Puckapunyal and is the defending champion, and one of the favourites, in the Clubman Heavy category.
Qualifying at the championships will be contested on Friday followed by heat races on Saturday and the championship finals on Sunday.