Drift Australia 2010 Series cancelled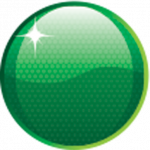 The 2010 Drift Australia series has been cancelled just two weeks before the opening event of the season.
Promoter Ninety Degree Entertainment issued a statement today to confirm the news, saying that it has been "regrettably forced to cancel the current 2010 series format and postpone the Drift Australia events for 2010".
The 2010 schedule was to begin at Eastern Creek in Sydney on April 10-12 with further events at Queensland Raceway in May, Darwin's Hidden Valley in July, Mallala in September and Symmons Plains in October.
The statement from NDE today outlined the group's intention to take stock and organise some sort of drift competition in the near future.
"In light of this announcement, Ninety Degree Entertainment and all the teams are still committed to delivering a national drift series," the statement read.
"During this time, a new series format will be developed to a more feasible platform for all competitors and stakeholders with the view for long-term sustainability. The series organisers and all teams will be collectively communicating new ideas and strategies for a stronger return in the near future."
The statement ended with an assurance that all entry fees paid to date will be fully refunded by series organisers.