Alonso surprised to be leading championship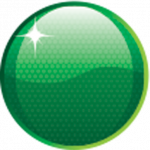 Fernando Alonso has expressed his surprise to be leading the Formula 1 World Championship heading into the third race of the season this weekend in Malaysia.
The Spaniard's maiden outings with Ferrari have been contrasting affairs – a victory on debut in Bahrain being followed by a last-to-fourth recovery drive in Melbourne (having been turned around at the first corner).
"It's been an incredible start to the season," wrote Alonso on his official Ferrari blog.
"I definitely didn't think I'd be leading the championship after two races and this situation is way more than I had expected.
"In Melbourne, we made the most of a situation which, after the first corner, seemed to be compromised. We managed to increase our lead over those we reckon to be our main competition in the fight for the title."
While Red Bull Racing duo Sebastian Vettel and Mark Webber are again expected to be the ultimate pace-setters in Malaysia, Alonso praised his Ferrari F10, which he did not get to drive for the first time until February.
"It's an easy car to drive," he said, "something I was aware of right from the very first test in Valencia. It is reasonably easy to find a good set-up for any type of track.
"I'm not too sure exactly where we are compared to the others, but one thing's for sure, we've definitely got off on the right foot."
Meanwhile, reports of a feud between Alonso and returning champion Michael Schumacher have intensified this week, after a heated conversation was had between the pair in post-qualifying parc fermé at Albert Park.
"Schumacher thought I had held him up intentionally on his fast lap, but that's nonsense," Alonso was quoted as saying in the German press.
"I could not see him in the mirrors and there was no info on the radio. So I was only able to move over after he was already there."