Rayner OK after heavy Formula Ford crash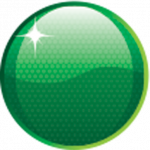 Borland Racing Developments driver Caleb Rayner has walked away from a heavy collision in the second Formula Ford race at Albert Park last weekend with relative light injuries.
Rayner was collected by Nicholas McBride in the braking zone for turn three and was turned head-on into the concrete wall.
The Spectrum driver was taken to the Alfred Hospital where he underwent a thorough examination. Scans revealed a hairline fracture to the L1 vertebrae which did not warrant hospital admission or treatment and he was allowed to go home.
The chassis, racing harness and HANS device worked to protect Rayner and dissipate the impact energy. Importantly, he has sustained no injury to his feet, legs or neck.
It is expected that he will be stiff and sore over the next few weeks due to the heavy impact in the accident but will rebuild the car for the next round at Queensland Raceway.
"I would like to thank all of my friends and fellow competitors who have contacted us and Borland Racing to see how I am," said Rayner.
"I can tell you all that I am sore, but happy to be up and about after such a big hit. I'd also like to thank Mike (Borland) for the brilliant Spectrum chassis which performed so well in protecting me during the impact with the concrete wall."
The next round of the Ford Genuine Parts Australian Formula Ford Championship will be held at Queensland Raceway (April 30-May 2).