Racing bosses mixed views on Future V8s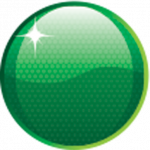 Holden and Ford's racing bosses have expressed a mixed reaction to V8 Supercars' Car of the Future project that was launched yesterday.
Holden Motorsport's manager Simon McNamara has maintained his long-held view that introducing new manufacturers to the sport – the primary idea behind the Car of the Future – will only increase his company's spend, even if the CoF plans will reduce the actual build and maintenance of the cars.
McNamara told Speedcafe.com.au that based on other manufacturer-supported racing categories, the more that are involved, the higher the costs.
"Our position hasn't changed at all, we don't want another one. That's Holden's position, that's what we feel," he said.
THE FINAL RACE OF THE 2023 REPCO SUPERCARS CHAMPIONSHIP ON ONE OF THE WORLD'S BEST STREET CIRCUITS. GO ALL IN AT THE VAILO ADELAIDE 500, CLICK HERE TO BUY TICKETS
"From the sport's point of view with what V8s are doing, Car of the Future is what they need to do, they need to reduce the cost of the cars and make sure the teams are viable going forward.
"But if you look at other manufacturing racing around the world, the costs are significantly increased, and that concerns us."
The straight-talking Holden man says that new entrants will need to join current teams that aren't as competitive, and if they start to win, that is where the extra cost will start to be seen.
"By opening up the category to other manufacturers, they have to get involved with existing teams that aren't aligned with manufactures and aren't as successful as they could be, and that will cost more money," he said.
"We'll need to spend more money to go faster, because this is car racing – money makes faster cars. It's a simple equation.
"Look at Formula One – you've got the Hispanic Racing Team that have got who knows what percentage of the budget like someone like Vodafone McLaren or Red Bull – and they can't compete."
Ford motor sport's boss Chris Styring isn't as vocal as McNamara on the issue, instead happy to see the overall 'cost saving' initiatives employed by V8 Supercars.
"It's a pretty interesting time for the sport," he said.
"Ford is excited about the cost reductions. Ford is very committed to motor sport and all of our sponsorship properties. It's not a case of Ford spending less, it's certainly about us spending our money smarter."