Hamlin wins on home soil in JGR 1-2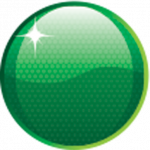 Joe Gibbs Racing star Denny Hamlin has won the rain-delayed Goody's Fast Relief 500 at Martinsville Speedway to continue his amazing form on the short track venues of his home state of Virginia.
It was a JGR quinella as young gun Joey Logano (#20 Home Depot Camry) followed home Hamlin's #11 Fedex Camry, giving the team its first win for the season.
Hamlin, who will have knee surgery this week after damaging ligaments playing his beloved sport of basketball, moved from ninth all the way up to the lead in the final 12 laps of the race
Hamlin was leading the race by a comfortable margin when a caution waved on lap 493 of the 508-lap race.  During the caution Hamlin chose to pit, taking on four tyres but losing precious track position.
Hamlin charged through the pack and a further caution on lap 496 when Paul Menard and JGR's third car, Kyle Busch, spun, allowed Hamlin to catch the lead pack and make a run for the lead.
It was Jeff Gordon (#24 Dupont Chevrolet) who restarted in the lead, but as the packed entered Turn 1, Matt Kenseth (#17 Crown Royal Ford) and Gordon made contact, giving Hamlin room in the bottom groove of the track.
"I can't believe it – I thought it was the end for us," said Hamlin of his late-race charge after pitting.
"That's for all the people that doubt us. We're gonna get this thing before the year's over with.
"There was no way that I could predict that would happen. Every hole just had to open up just right – every car had to be in the right position. We just somehow made it work. It was going to be a shame that the best car wasn't going to win today, but instead it did."
With the Martinsville race held over until Monday US time due to rain, Hamlin's knee surgery has been in a constant state of flux.
"We have to delay it until Wednesday now," said Hamlin.
"I was actually going to try to do it after the race, but now we have victory lane celebrations so I can't do it. It's a good thing for us. We're going to wait until Wednesday and trust me, when I come back, I'm going to come back strong."
Marcos Ambrose equaled his best result for the season in Atlanta with 11th place at Martinsville, in a gutsy effort by the Aussie and his JTG Daugherty Racing crew.
"For us to finish 11th after all we went through today is huge for the #47 Little Debbie Toyota team," said Ambrose.
"We got knocked around out there some, which caused us to get spun around and in the end it resulted in us getting pinned a lap down.
"We were fortunate to be able to get back onto the lead lap and leave here today with the car in one piece. We'll take the top-15 finish and move on. It was a wild and crazy race and we're happy we survived it."
RESULTS: Goody's Fast Relief 500
Martinsville Speedway – Martinsville, Virginia
| | | | |
| --- | --- | --- | --- |
| 1. | #11 | Denny Hamlin | 508 laps |
| 2. | #20 | Joey Logano | |
| 3. | #24 | Jeff Gordon | |
| 4. | #39 | Ryan Newman | |
| 5. | #56 | Martin Truex Jr | |
| 6. | #83 | Brian Vickers | |
| 7. | #33 | Clint Bowyer | |
| 8. | #99 | Carl Edwards | |
| 9. | #48 | Jimmie Johnson | |
| 10. | #16 | Greg Biffle | |
| 11. | #47 | Marcos Ambrose | |
2010 NASCAR Sprint Cup Series
Points Standings After Race 6
| | | |
| --- | --- | --- |
| I. | Jimmie Johnson | 898 |
| 2. | Greg Biffle | 884 |
| 3. | Matt Kenseth | 882 |
| 4. | Kevin Harvick | 837 |
| 5. | Jeff Burton | 785 |
| 6. | Kurt Busch | 776 |
| 7. | Jeff Gordon | 785 |
| 8. | Tony Stewart | 770 |
| 9. | Clint Bowyer | 747 |
| 10. | Dale Earnhardt Jr | 739 |
| 11. | Paul Menard | 735 |
| 12. | Brian Vickers | 734 |
| 29. | Marcos Ambrose | 543 |