Safety first for V8's Car of the Future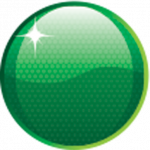 Under the recently announced Car of the Future platform, V8 Supercars will be one of the safest tin-top racing categories in the world.
A local safety delegation, consisting of Adam Perry (V8 Supercars Director of Racing), Frank Adamson (V8 Technical Manager), Richard Hollway (Garry Rogers Motorsport) and Jim Stone (Stone Brothers Racing) are working closely with world motor sport's governing body FIA in its crash safety institute.
The design of the Car of the Future is set to improve safety for the drivers, including changes to the driver location, side intrusion and crash impact zones.
To assist with their research, a V8 chassis has been sent over to the FIA's crash headquarters in Italy to conduct proper tests on the cars.
THE FINAL RACE OF THE 2023 REPCO SUPERCARS CHAMPIONSHIP ON ONE OF THE WORLD'S BEST STREET CIRCUITS. GO ALL IN AT THE VAILO ADELAIDE 500, CLICK HERE TO BUY TICKETS
The chassis that has been sent is the former PWR Racing Commodore VE, last raced by Andrew Thompson and Paul Weel. The car's last motor race was the 2008 Bathurst 1000 when it was written-off in a huge practice accident with the Team Kiwi Racing Commodore of Chris Pither.
V8's Director of Racing Adam Perry told Speedcafe.com.au that the chassis will be the basis for the FIA's research.
"The chassis is actually being transported to Italy now. It's not there yet, but it's going to be involved in the crash program at the FIA institute," he said.
"Over there, they'll use that data to help us with roll cage, front crumple and side intrusion design."
V8 Chairman Tony Cochrane was pleased to announce closer ties with the FIA.
"A very important part of where we are going is with the FIA," Cochrane said.
"There is no question that we have a good working relationship with them now, and I think that the integration of their specification and our specification will be a lot closer over the next couple of years."
Car of the Future chief Mark Skaife said that they are working hard on improving the car's safety.
"The objectives that we've got and the objectives that the FIA has are very similar in what we can do from a design stand point," he said.
"We've got a working document that's in place and we're responding to certain things there in terms of specification, materials, driver location, side intrusion, crash impact zones, fuel tank position, lots of things.
"We're working very hard on that."