Red Bull lament 'extremely disappointing' race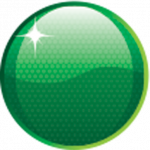 Red Bull Racing team boss Christian Horner labelled his team's Australian Grand Prix as "extremely disappointing," having scored just two points from first and second on the grid.
For pole position man Sebastian Vettel, it was the second race in succession to slip through his fingers. Having made a terrific start, the young German continued to lead after pitting for slick tyres, before a mechanical failure forced him spectacularly off the road and out of the race on lap 25.
Meanwhile, team-mate Mark Webber lost critical track position early in the race after being unable to pit for dry tyres at the optimum moment (due to Vettel's stop).
The crowd favourite then had a fraught remainder of the race, which included a trip through the gravel at turn three, a pit stop for a second set of dry tyres, and ultimately a clash with Lewis Hamilton's McLaren. After a third pit stop for a new front wing, Webber finished ninth. He was later reprimanded by the stewards for his clash with Hamilton.
"Ultimately, it was an extremely disappointing day," said Horner post-race.
"Having been in control of the race, the second in succession, Sebastian unfortunately retired with what looks like a wheel related issue, which certainly cost him a comfortable race win today.
"With Mark, at his home GP, he dropped a place at the start, but then was making progress in the damp and tricky conditions. We had to leave him a lap longer than Sebastian to change to dry tyres, as he would have lost too much ground pitting immediately behind him.
"After everything had settled down and with the position he was running in, we decided we had nothing to lose by putting another set of tyres on to let him have a go in the last ten laps, which Rosberg and Hamilton also elected to do.
"We got Rosberg at the stop but Lewis and Mark got tangled together which resulted in Mark having to pit again for a nose change. Ninth place after starting the race with two cars at the front of the grid is massively disappointing."