Pit-to-car radios: A first for Formula Ford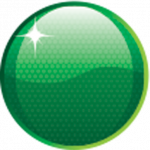 More than half of the field the Formula Ford field utilised pit-to-car radio communication at the Albert Park street track last weekend.
The new-for-2010 rule allows team managers and engineers to chat with their drivers while their out on the circuit. It's the first time that this communication has been allowed in the junior category.
Reigning Champion team Sonic Motor Racing only had one radio installed in its three cars at Albert Park due to a supply issue, but team boss Mick Ritter says that the system is a benefit to the category on safety and development grounds.
"We have it in one car this round for Geoff (Uhrhane), who has been using it in testing as well," Ritter said.
"The other systems were supposed to be fitted to the other two cars, but they haven't arrived yet.
"At the end of the day, it's a safety thing, and it's probably a good thing that they'll start to learn how to use radios and how to make the most of them. It's also good for young engineers and mechanics to train those types of guys on how to use them most effectively."
In other Formula Ford news, Caleb Rayner, who was involved in a heavy head-on clash with the Albert Park concrete last weekend, is recovering in at home with a hairline crack in a vertebra. He was discharged from hospital on Sunday night.
Formula Ford Australia officals told Speedcafe.com.au that he is expected to make a full recovery and should be on track in the next round of the championship at Queensland Raceway (April 30-May 2).