Hamilton frustrated with McLaren team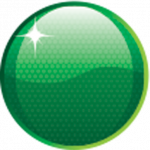 Lewis Hamilton ended a disastrous Australian Grand Prix weekend clearly frustrated with his McLaren team.
A decision to pit for the second time mid-race – for a new set of slick tyres – proved to be a costly error for the former world champion.
Despite being up to two seconds per lap quicker than the Ferraris late in the race, Hamilton was unable to regain the track position lost in the stop.
In the end, he was lucky to scramble home sixth, following a tangle with Mark Webber on the penultimate lap.
"It was one of the more unsatisfying races of my life," Hamilton told reporters after the race.
"The strategy was not right. Everyone in front of me did one stop and for some reason I did two.
"I was in position three … I had already stopped once, and my tyres were fine and they would have lasted. Maybe I would have struggled a bit towards the end, but that is what all the other guys did.
"I was brought in for another stop, even though I would have preferred to stay out, but I didn't question the decision because I trusted that was the right one. After pitting again I had a 20s gap to catch up and then I was taken out by Mark. All that wasn't cool."
Hamilton's inability to pass Fernando Alonso late in the race provided some insight into what the AGP would have been like without the intervention of rain.
With the advantage of significantly fresher tyres and superior straight-line speed (thanks to a Mercedes engine and the McLaren's wing-stalling F-duct device), Hamilton was still unable to find a way past the Ferrari.
It appears that the McLaren strategists were not counting on quite that level of overtaking difficulty when making the decision to sacrifice track position for fresh tyres.
Having experienced a brush with local traffic police on Friday, and embarrassingly missing Q3 on Saturday, Hamilton will no doubt be hoping for better next weekend in Malaysia.