Engine Equalisation Program to be finalised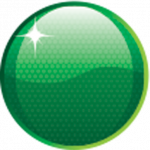 One of the major components of V8 Supercars Car of the Future announcement today revolved around engine specifications that will be permitted in the future.
While the car must be normally aspirated and of a V8 configuration, V8 Supercars is currently finalising the details of an Engine Equalisation Program for any engine variant from respective manufacturers that could co-exist with the current V8 Ford and Holden powerplants.
The final engine regulations are expected to be announced in the coming months, with heavy research and comparisons already conducted on other engines powerplants from Sodemo, RYRE, IImor, AER and Judd.
V8's research shows that per kilometre, the current V8 Supercar engines are the most expensive of their breed to run and maintain – labeled at around $100,000 every 5,000km – in some cases more than double the cost to run than comparable engines that V8SA has researched.
Major research has been conducted into the equalisation, with V8s liasing with American racing category Grand-Am, which has run its own equalisation program for some time.
V8 Supercars' Director of Racing Adam Perry said that there will be challenges, but there are formats that are already in place that are being looked at.
"We a fair way down the track with engines," he said.
"There are equalisation models that we've looked at, particularly in the States. In Grand-Am (Daytona Prototypes), they have many different engines from many different platforms. They have what they call a recipe in the way they go about an Engine Equalisation Program.
"We're actually working with them to understand how they have actually applied their different formulas and specifications to those engines. There's already working models out there that we're going to try and adopt to our program back here."
Perry says that to ensure parity, a personal challenge would present itself if a 'crate-style' engine is introduced.
"The more difficult one for me would be a third Supercar-based engine which would basically be a standard V8, like a Dart or a platform like that –  I guess you could call them 'crate engines,'" he said.
"But they are cost effective for teams. Say for Hyundai, who doesn't have a V8 engine that they want to use, we'd effectively have something that is competitive for them to be able to purchase, put a (control) Supercar rocker covers on them and go racing straight away.
"We're going to have a lot of flexibility so they could chose an engine and offer it up for homologation.
"The whole thing is for us to be a lot more flexible. It's still early days, but to open the shop front, we've got to show that we're more flexible in our rules to allow these things to happen."
Car of the Future spearhead Mark Skaife said that to preserve any potential new manufacturer's DNA, they need to have the option to run one of their own engines.
"We've got existing engine that we want to reduce the cost per kilometre, we might have the ability to rebadge them, we need to go through carefully what other engines are out there – in fact, we're a long way down the track on that program now," he said.
"If a manufacturer wants to get an engine from their family, we need their DNA to be preserved. It may be that a manufacturer wants to just use an existing engine, or Toyota comes along and says "we want to run a four and a half litre all-alloy V8."
"We've then got a comprehensive V8 Supercar engine equalisation program so that each engine has the same output as the current engine.
"One of the key characteristics is that it needs to be emission friendly, it needs to be modern, it needs to be able to run E85, it needs to have the flexibility to change rocker covers in the future, and it needs to have audible V8 grunt."