Australian GT cars confirmed for 12 Hour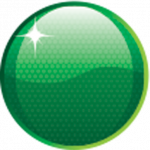 The 2011 Armor All Bathurst 12 Hour will be open to vehicles eligible to compete under the Australian GT Championship rules.
The expansion of the event was jointly announced at the Australian Grand Prix by the Directors of Australian GT and Bathurst 12 Hour Promoter James O'Brien.
"The GT Championship has grown tremendously in recent years and these vehicles will now join production cars in the 12 Hour Race enabling the event to grow further including the attraction of an international audience," O'Brien said.
O'Brien also said that when the 12 Hour was reintroduced in 2007, the intention was there to incorporate GT vehicles, however, the timing had to be right.
With close to 30 FIA GT3-spec cars now in Australia, plus the other two classes within the Australian GT Championship showing healthy numbers, the timing couldn't be better.
"The Armor All Bathurst 12 Hour has the capacity for a 72 car grid, and with 42 cars entered for the 2010 event we are targeting a 50 plus entry for 2011," he said.
All divisions within Australian GT, namely GT Championship (GT3), GT Challenge, and GT Production will be eligible. Other production cars that have competed in the 12 Hour over the past four years will still be eligible to compete.
Australian GT participation in the Armor All Bathurst 12 Hour will be as a stand alone event and will not be part of the 2011 Vodka O GT Championship that is likely to commence again at the Clipsal 500 Adelaide.
The inclusion of GT cars has been endorsed by the Confederation of Australian Motor Sport (CAMS).
The chances of international drivers and teams participating in the race is high with Irish international driver Hector Lester greeting the news enthusiastically.
"If the event is promoted well to overseas drivers well in advance they will be interested," Lester said.
"There is absolutely no downside to the announcement and the timing of such an event means it is possible for internationals to consider it',
Tony Quinn, a veteran of two Bathurst 24 hours races and three Bathurst 12 hour events in addition to competing at Nurburgring is thrilled.
'In global terms Bathurst is an iconic circuit," he said.
"There will be no problem running GT cars with production cars at a circuit like Bathurst and I will be there with the Mosler and will most likely also enter another car', Quinn added.
The fifth running of the Armor All Bathurst 12 Hour will be held in February next year.
For more thoughts on FIA GT3 cars being eligible for the Bathurst 12 Hour, CLICK HERE for Monday AfterNoonan …