Webber ready for "unpredictable" AGP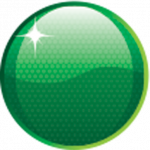 Mark Webber remains optimistic of victory in today's Australian Grand Prix, predicting a more dramatic contest than that seen in Bahrain two weeks ago.
The local hero will start the race behind team-mate Sebastian Vettel, after the young German became the first man ever to dip inside the 1 minute 23 second bracket at Albert Park to take a spectacular pole position.
"It is a long, long race in terms of Safety Cars," said Webber, referring to the event's history of incident-packed races.
"A lot of the smaller teams with inexperienced drivers are getting used to this new type of venue compared to Bahrain. It is a different type of track, so I don't think that we will be finishing in the [qualifying] order."
Another factor that could well affect the result is the weather, with the Australian Government's Bureau of Meteorology now predicting 'late showers' at the circuit.
"I am getting happier every minute," said Webber of his prospects for the race.
"This place is incredibly unpredictable come Sunday afternoon."
Earlier, Webber expressed his disappointment in being beaten to pole position by his team-mate.
"Obviously I am not happy with the order, but Seb did a great job and both of us pushed each other hard and that is what it's about at this level.
"He got one back on me from Germany last year when I got pole from him.
"It's frustrating to be just a bee's dick off pole, but at least I am on the front row and have a good chance to start the race in a good position."